Howe Sound Moonscape
Watercolour
Howe Sound is an entirely different environment at night. It's far from pitch black: it's alive with colour, shapes, stars, planets and reflections. Everything transcends the day.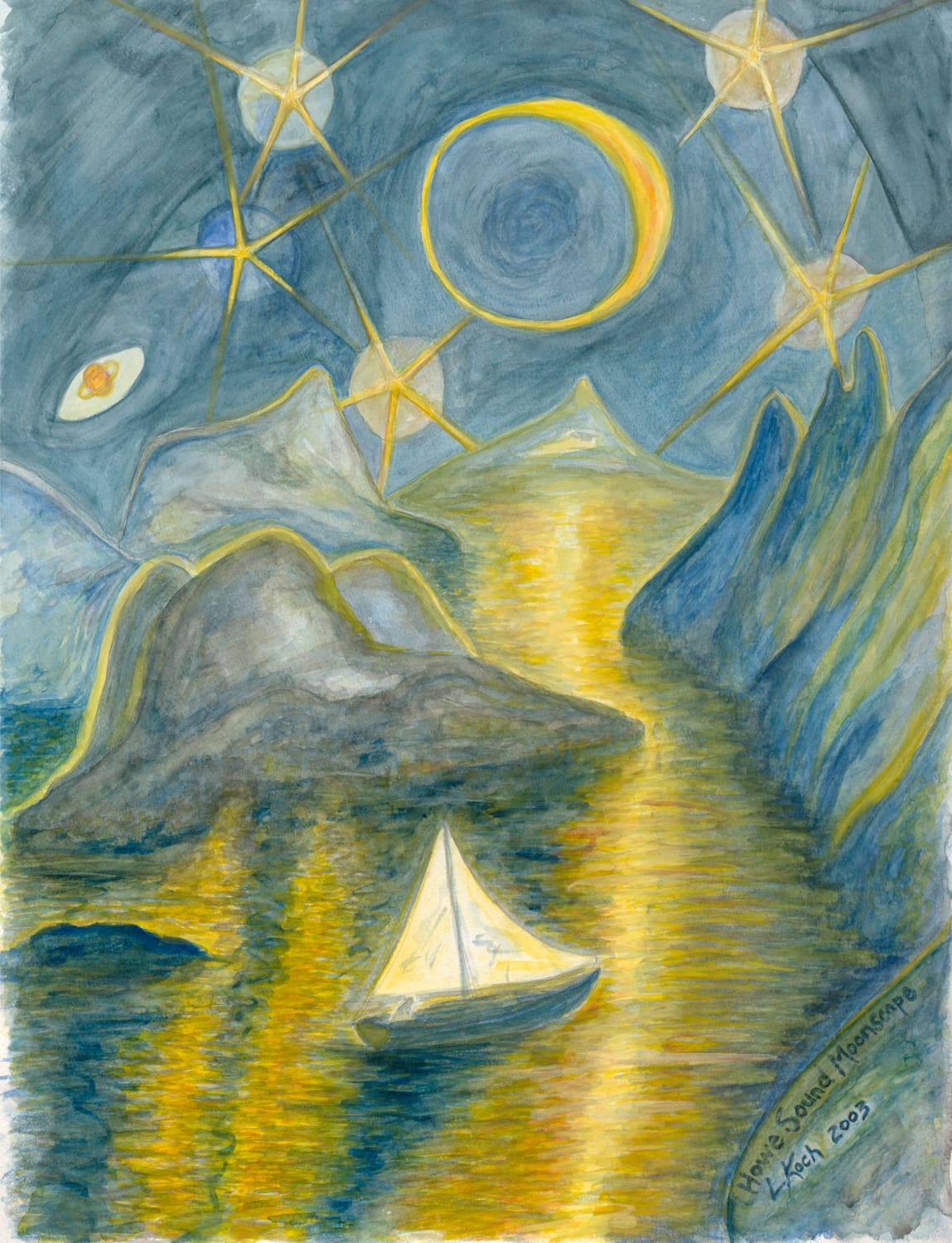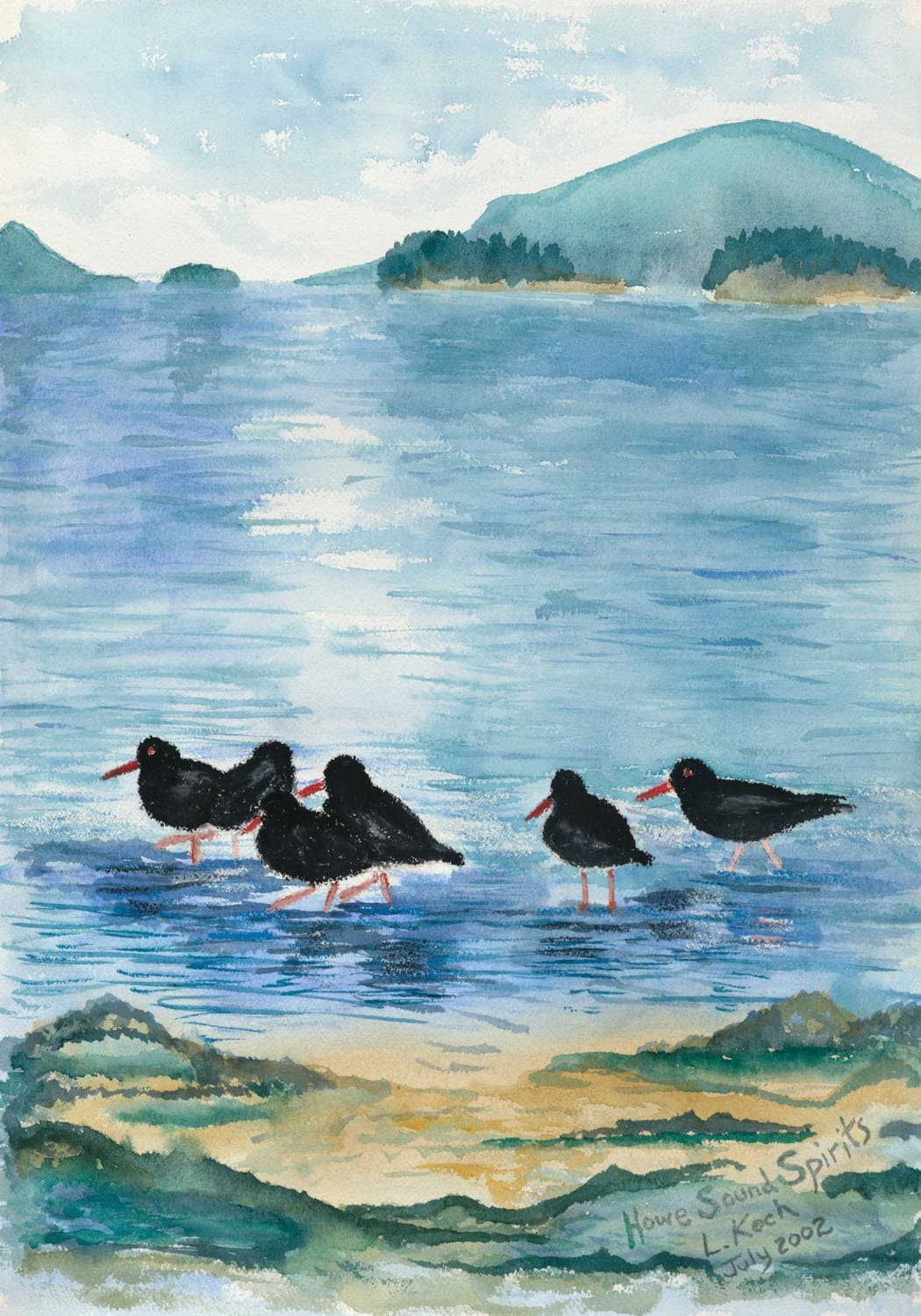 Howe Sound Spirits
Watercolour and Pastel
After camping overnight at Plumper Cove on Keats Island, I kayaked to Pasley Island to enjoy the view of Bowen Island. Oyster Catchers foraged on the intertidal and I watched as they cleverly opened the shells of bivalves.
Killarney Lake Water Lilies
Watercolour
This image reminds me of Monet's Water Lily paintings. He thought the lilies represent the bridge between the water and the sky. Very calming.
Watercolour
Cape Roger Curtis has so many moods; sometimes calm, sometimes furious. I go there almost every day, just like visiting an old, but temperamental friend.
Watercolour
Images of several Spinnaker sailboats, from imagination.
Cape Roger Curtis with Seagull
Watercolour
Seagulls have the ability to sense storms and danger, and swiftly remove themselves from harm's way. This is symbolic of Cape Roger Curtis' dilemma as our community grapples with its future.
Seasons are marked by the Earth's position in relation to the Sun. The changing of the seasons can mean the beginning of new life and that eventually hope and joy will come.
This sunrise bursts like a volcanic eruption from the mountains while the stillness of water calms the motion of the boats; it is a quiet morning.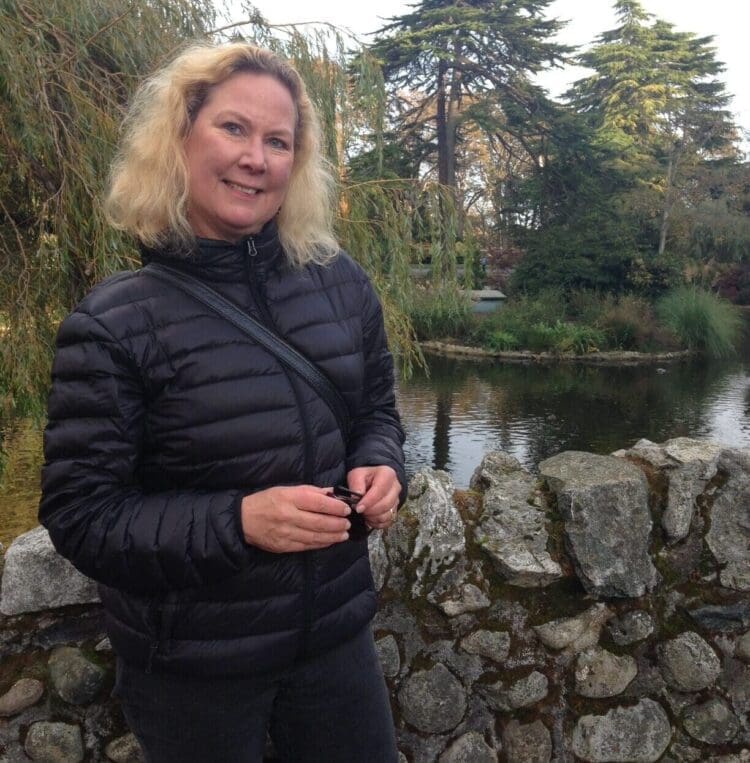 Born in Vancouver, B.C., Laura has her roots on Bowen Island, the West Coast & British Columbia. She has a master's degree in environmental science. Her artistic education includes photography (portraiture, landscape, black & white), fashion design, modern dance, watercolour painting, & silkscreen printing.
She was engaged as a primary project manager for the remediation of mercury in the Squamish River/Howe Sound estuary. She specializes in Contaminated Sites Investigation & Remediation in B.C.
Laura's artwork supports the Howe Sound Biosphere Initiative Society. Howe Sound is a UNESCO World Heritage Site.